Our Magical Animals
Our magical pets love performing magic tricks and entertaining the kids at Gold Coast kids parties. How else can you witness in front of your own eyes a magic white dove turn into a guinea pig or a surprise visit from 'Thumper' our resident mini-lop bunny rabbit who likes to appear from the oddest of places.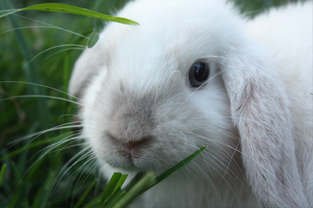 The Magic Castle Gold Coast is honoured to have live animals in our kid's magic shows. As The Magic Castle Gold Coast is located in Queensland we are required by law to hold a permit to have our magical bunny rabbit as part of our interactive kids magic show.
Not every Gold Coast magician uses live animals. We believe that our audience deserves the best magic show gold coast has to offer for kids birthday parties and therefore include what every child deserves to see; a cute and fluffy magical bunny rabbit.
Having live animals, as part of our kids magic show is a responsibility we take very seriously and the animal's welfare, comfort and lifestyle is our highest priority. All our magical animals are fed the best quality foods sourced locally through 'Breeders Choice Seeds' based in Carrara.
The best pet litter manufacturer in Australia –
Oz Pet Litter
,
proudly sponsors our magical animals.
We only want the best for our magical pets!